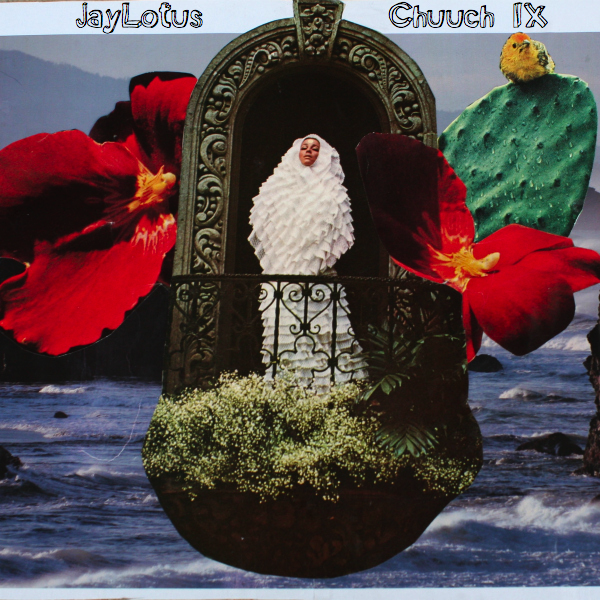 we gladly welcome
JayLotus
to the chuuch...
Sunday Morning: Name your 3 biggest life influences... why?

JayLotus:

my first would have to be my father who's a musician, singer, & DJ. If it were not for his support I probably wouldn't even be making music, my second would have to be John Coltrane because being a fellow musician myself, he was alway the golden standard in what a musician should aim to be like. lol you could say he was the Dilla of Jazz. My third would have to be my good friend & college professor Raydar Ellis for the eye opening experience I received being a part of his Hip Hop ensemble, and J Dilla ensemble, plus his extensive knowledge on the history of Hip Hop. there's a lot of things the younger generation doesn't know about hip hops history but Raydar is probably the first to bring it to a school of music.




SM: Verbally portray your sound....



JL: at the moment I can't find the words to explain my sound because I don't know what it is anymore...




SM: Now describe JayLotus in tweet format (less than 140 characters, twitter-related abbreviations)
JL: "spacey, tripped out past geometry & calculus"
SM: If you were given the opportunity to collaborate with any artisan (visual, audible, edible).... who? ....why?
JL: I've always wanted to collaborate with Slum Village or A tribe called quest since I first started but as of late I haven't felt the need to collaborate with anyone, most of my recent collaborations have been with people who happened to be in the room at the time or just through networking with with friends online.
SM: If you could teach listeners one thing through inspiration drawn from your music what would it be?
JL: you don't have to be signed to a label to do what you love.

SM: A moment in time you will never forget?

JL: I gotta say my whole year at Berklee and the 3 days I spent hanging with AFTA-1. I was fortunate to catch his performance here in

Houston

this

past may

, then was invited to a jam session the following day, and the following night I was invited over to his spot to chill, and ended up having dinner with him and Imani Waddy, later on we ended up making a song.
SM: The color that best describes JayLotus... why?

JL: I found myself caught between blue & green lol Miles Davis/Bill Evans joke, but those 2 in particular because Blue symbolizes youth, spirituality, peace, & distance and Green symbolizes balance, learning, growth, healing, and life force all of which I advocate through my work




SM: Fill in the blanks: ____________ should ___________ and then _____________
JL:

everyone

should

look up the sample history of the music they love

and then

they'll appreciate it much more or even be motivated to go listen to the original artist.
SM: 24 hours to kill in Houston ...

JL: I live about an hour outside the city so I can't really give many recommendations, but if you're trying to get into something I'd say spend all day downtown. the breakfast club is a nice spot to eat at too!




JL: doing what you love the most as a profession.